One-Liner:
Lego Oma is a short film about a quirky German grandma who builds wheelchair ramps from Lego.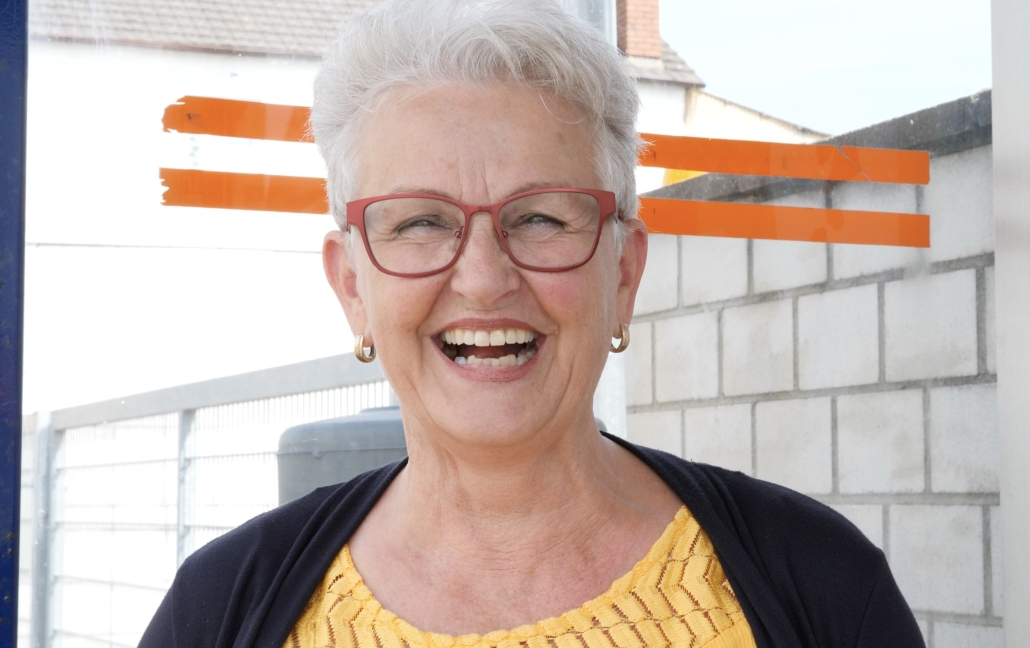 Summary:
Lego Oma is a 12-minute micro-budget short documentary about Rita Ebel, aka the Lego Oma, a German grandma and wheelchair user. Rita is a few decades old – the saying "age is just a number" couldn't be more accurate than in this case – has been married three times – but who is counting? – loves to go water skiing and, generally, doesn't step away from any athletic challenge. Since her car accident, which broke her lumbar spine and caused paralysis from her waist down, she constantly had to find creative ways to continue doing the things she loves, whether that is sports or activities taken for granted by non-disabled people, like shopping. When she noticed most of the stores in her hometown Hanau were inaccessible to her (and nobody was doing anything about it), she decided to make a statement by building wheelchair ramps from Lego, each a unique piece of art designed for a particular store. Her ramps are more than only tools to overcome physical barriers; they also raise awareness for accessibility and start conversations between different groups of people. This film tells Rita's story, from her accident, over finding new ways to participate in sports while very much remaining the stubborn athlete she's always been, to using Lego ramps to force non-disabled people to think about accessibility.
Watch the Trailer:
Cast:
Rita Ebel & daughter Melle: Rita is a powerhouse. She tries every activity that poses a challenge to her or releases a lot of adrenaline into her bloodstream. Once, she tried kite surfing but almost drowned. So she quit kite surfing but started several new other sports instead: Rita goes paddle boarding, mono skiing and water skiing (and came in second place at the European Championship). She goes kayaking, plays table tennis, has a hand bike, swims like a fish, and, in general, is always moving and doing something. Rita is married for the third time, which causes her to confuse her last name sometimes. When she became a wheelchair user, she often felt like those little dogs left outside in front of a shop because they weren't allowed in. The lack of accessibility frustrated her, so she started building her first Lego ramp, providing it to a local store in her hometown Hanau. From there, the Lego Oma was born, a term coined by grandchild Nora. Since then, Rita has built around 100 ramps and reached international recognition with her colorful pieces of art. Rita has also been a single mom most of her life to her daughter Melle, a colorfully tattooed, extrovert, right-in-your-face kind of person with the biggest heart possible. Melle is also a single mom and works at a child care where she occasionally starts races with Bobby Cars against the kids. Melle and her mother are very close and do all sports together. While Melle felt responsible for her mother's accident for a long time, she now is more like a McGyver who finds creative solutions to overcome barriers together with Rita.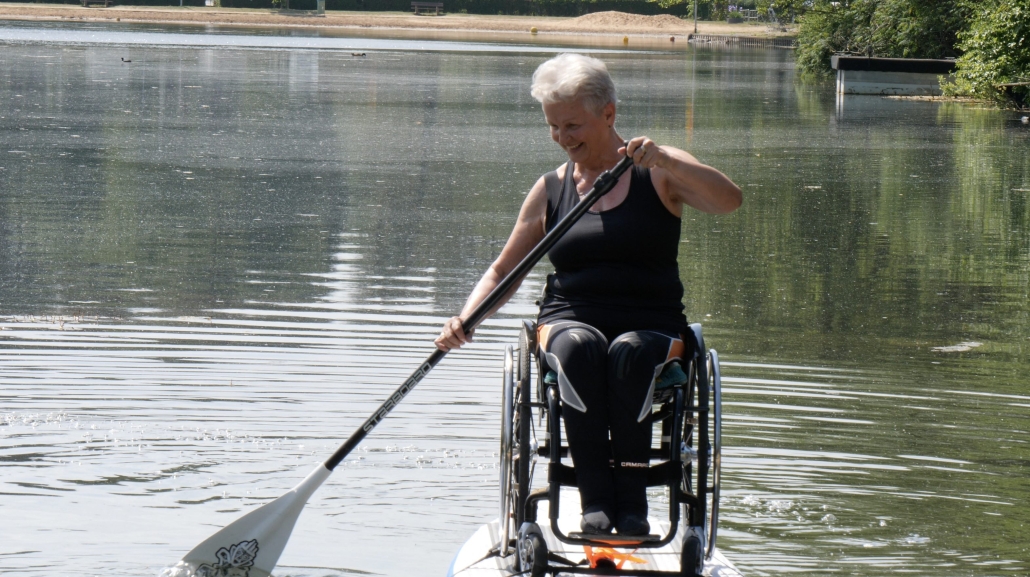 Crew:
Director & Producer Karina Sturm:
Karina Sturm is a disabled journalist focusing on representing people with chronic illnesses/disabilities in all media. Occasionally, she diverts into health and science journalism. She produces articles, podcasts and videos/documentary films in German and English. Sturm has also served the Ehlers-Danlos syndrome community since 2019 as editor-in-chief for Chronic Pain Partners' monthly newsletter. Besides her passion for all things journalism, she loves dogs, sushi and Heavy Metal. Find out more: www.karina-sturm.com
Film Sponsor Chronic Pain Partners/EDS Awareness:
Chronic Pain Partners, a US-based non-profit 501(c)(3) organization, was created in 2011 to support people with Ehlers-Danlos syndromes. It is an online resource for the Ehlers-Danlos Syndrome community, their caregivers, medical professionals, and everyone interested in learning more about the genetic connective tissue disorder. We help create independent, local EDS Support groups, host live webinars to help educate our members, caregivers and healthcare providers, and launched a CME program for physicians and another one for nurses, and lately, we also produce high-quality video content and documentary films that will embrace "Nothing about us without us" and will all be produced by disabled filmmakers to ensure an accurate depiction of disability on screen! Find out more: www.chronicpainpartners.com
Music Composer Marvin Scondo & Peter Lamb (Outro):
Marvin grew up in a musical family. His first memories consist of songs by Muddy Waters, Louis Jordan, and the Hoochie Coochie Blues Band. He resembled the rhythm of these songs as soon as he could hold a drumstick. Since then, he has been playing every day. Together with his father, Steve Scondo, he toured around and played in hundreds of pubs and clubs. In his early days, Marvin invented his very own authentic style on the guitar and with vocals. Together with harmonica player Christopher Fecher, he played in a Blues band called Quarter To Twelve. As a songwriter and musician, Marvin recorded a debut Album "Road Trip Sessions Vol. 1," with international artists in Tennessee. On the following road trip east to west, they played with June Core, Vance Ehlers, Rome Yamilov and many others in the Bay area. As a true live performer, Marvin is on fire on more than 180 shows a year. From acoustic combos to electric bands, from blues and folk singer and songwriter to genuine house-rocker and guitar player – he can do it all.
The composers were sponsored by donations via the Lego Oma.
Color Grading & Sound Engineering: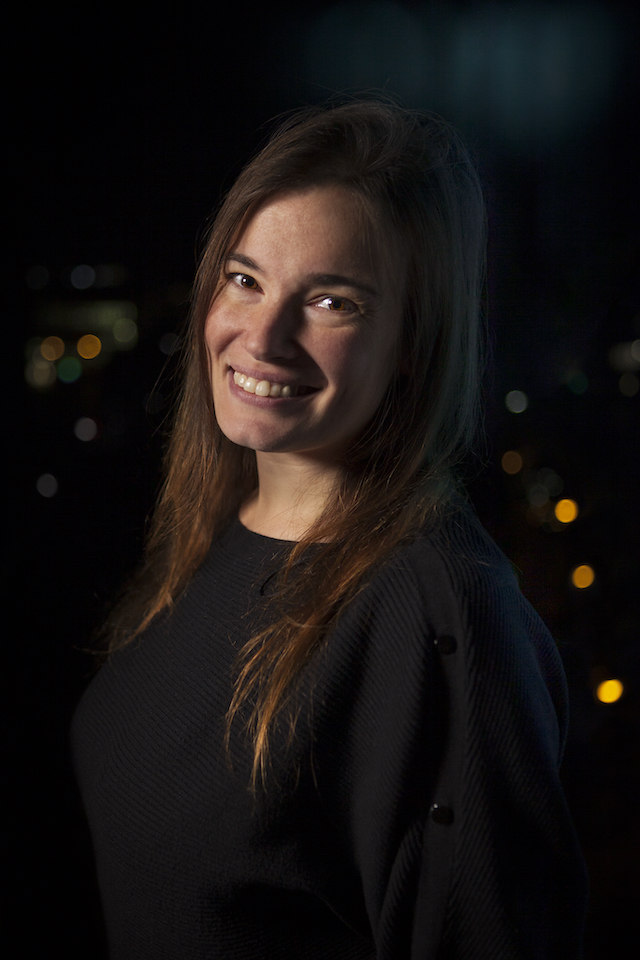 Dhana Sauernheimer: Multi-talent Dhana is an intermedia generalist with comprehensive technical know-how. She your number one contact for all things web technology, quick-witted concepts and numerous tasks behind the camera. As a camera woman, she has produced cinematic work for numerous TV shows and commercials. After graduating from the Ludwig-Maximilians University in Munich in 2010, Dhana started to design user interfaces and developed web applications for various companies in the games and media industry. Together with Lucas Fuchs, she founded "Lichtschreiber" in 2015 and successfully continued her education to become a master in media production image & sound (IHK "Meister" 2018).
Lucas Fuchs: Lucas provides the know-how for all moving images and design at Lichtschreiber. He is passionate about really everything related to film production. Lucas plans, produces, films and takes on numerous post-production tasks. He is enthusiastic about sound and image design, as well as 2D animation. After finishing his media design degree (IHK) in 2013, Lucas became a freelance camera person and editor before founding Lichtschreiber with Dhana. In 2018 he received his degree in design (B.A.) with a focus on film & animation and graphic design at the Technical University Georg Simon Ohm in Nuremberg.
Find Lichtschreiber online: https://www.lichtschreiber.de
Voice-over Recording:
Stefan Behninger (Das Ohrwerk Nürnberg): As a media engineer, Stefan has accumulated a lot of experience in music production, audio and video technology for television and webcasting over the past 20 years. These days, he has switched to the other end of the cable and works as a software developer.
Film Screenings/Awards:
Accessibility:
Lego Oma is fully captioned in English. Parts of the audio – all interviews with Rita and Melle – were done in German and subtitled with big, bold titles. Additionally, the voice-over narrations that were done in English were captioned, too, which can be turned on or off.
Unfortunately, we were not yet able to provide descriptive audio for the film, but a transcript with image descriptions can be provided.
IMDb:
https://usercontent.one/wp/www.karina-sturm.com/wp-content/uploads/2023/05/Lego-oma-Blog-cover.jpg
1080
1920
karinabutterfly
https://usercontent.one/wp/www.karina-sturm.com/wp-content/uploads/2019/02/ks-logo.001-300x225.jpeg
karinabutterfly
2023-05-11 16:42:07
2023-11-27 12:58:51
Lego Oma