6 Popular People With Ehlers-Danlos Syndrome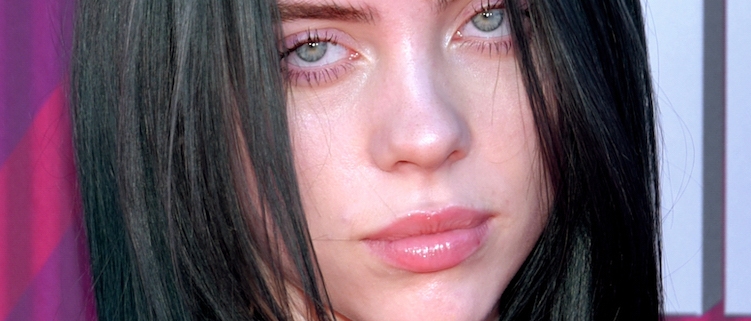 Over the last years, more and more famous Hollywood stars have come out with having been diagnosed with Ehlers-Danlos syndrome, sharing their journey on social media and with the press to raise awareness. For EDS Awareness Month, Chronic Pain Partners' Karina Sturm put together a list with popular fellow zebras, including Billie Eilish, Jameela Jamil, Yvie Oddly and many more. We hope with increased public awareness, our community keeps growing, more people will speak out about their struggles and we'll finally get the care we need!
1 Billie Eilish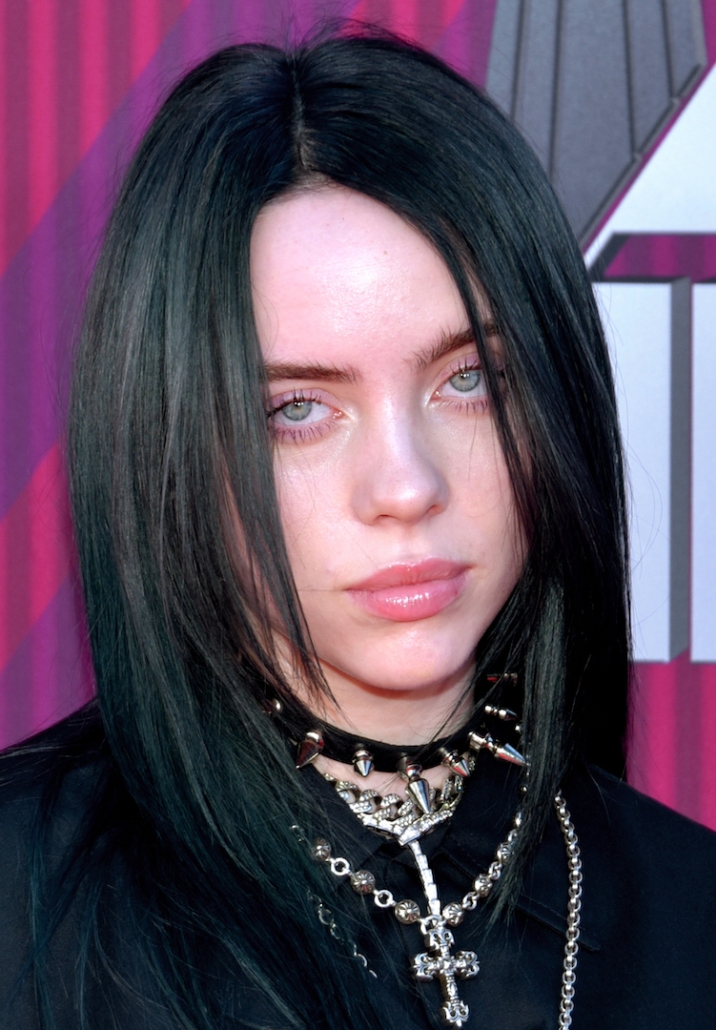 Billie Eilish is an American singer, songwriter, and pop icon. She was born on December 18, 2001, in Los Angeles, California. Eilish gained fame in 2015 with her debut single "Ocean Eyes" and has since become known for her unique sound and edgy fashion style. Her debut album, "When We All Fall Asleep, Where Do We Go?" released in 2019, was a commercial and critical success. She has won multiple Grammy Awards, including Album of the Year. Eilish has been praised for her openness about her struggles with panic attacks and depression. In 2023, Ellis publicly talks about having been diagnosed with hypermobility. An article in Vogue shares: "Years of subsequent lower body injuries, and just as many misdiagnoses, increased the alienation Eilish felt in her own skin before she discovered, through her movement coach, Kristina Cañizares, that she has a condition called hypermobility." [Eilish has not formally been diagnosed with EDS but with symptomatic hypermobility.]
Image © Glenn Francis, www.PacificProDigital.com (Wikipedia) CC BY-SA 4.0
2 Jameela Jamil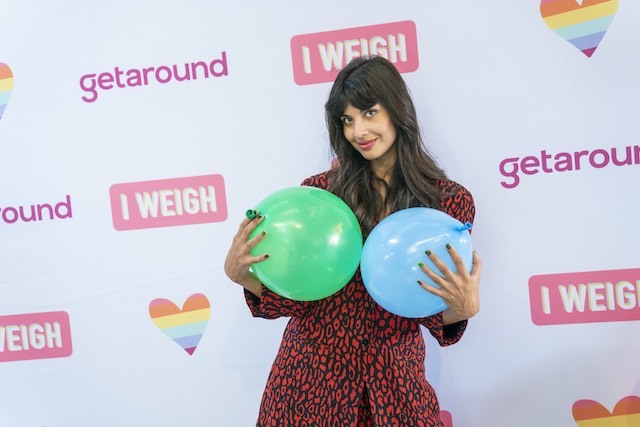 Jameela Jamil is a British actress, model, and activist born on February 25, 1986, in London, England. She is best known for her role as Tahani Al-Jamil in the television series "The Good Place." In addition to her acting career, Jamil is a vocal advocate for body positivity and mental health awareness. In 2022, Jamil officially came out publicly with her diagnosis of Ehlers-Danlos syndrome. She has since used her platform to raise awareness about the condition and to challenge the societal pressures that contribute to the stigmatization of illness and disability.
Jamil's advocacy work includes the creation of the "I Weigh" movement and uses her platform to advocate for social justice and to promote self-love and acceptance for all individuals. In an interview with Sturm for Ability Magazine, Jamil said, "Ehlers-Danlos syndrome is always at the forefront of your mind because it affects every single cell in your body, and so every micro decision you make is in consideration of Ehlers-Danlos syndrome. For someone to discard that just because you look 'Ok,' according to their own Bible of ableism, it's very hurtful."
Image: https://abilitymagazine.com/jameela-jamil-advocate-first-actress-second/
3 Yvie Oddly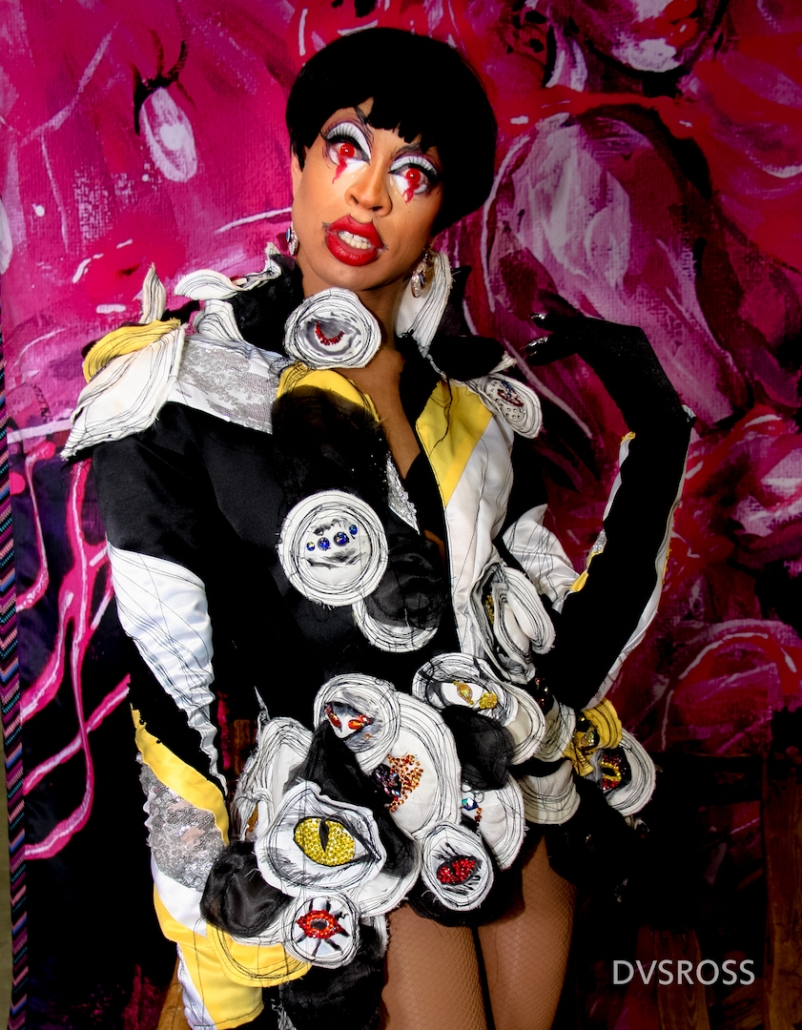 Yvie Oddly is an American drag queen, performance artist, and singer. Oddly was born on May 17, 1994, in Denver, Colorado, and first gained national attention as a contestant on the eleventh season of the reality show "RuPaul's Drag Race," where she ultimately emerged as the winner. In addition to her drag performances, Oddly is also a singer and has released several singles and has been an outspoken advocate for LGBTQIA+ rights. Oddly came out with Ehlers-Danlos syndrome in 2019 after having to use crutches because she was in so much pain after her performance. "I've always been in pain as early as I can remember, and I simply thought it was growing pains. We wrote it off as such at first, but it was just so bad that I couldn't make it through a school day from the pain or I'd come home in tears. I had to pull out of every extra curricular activity I have ever done because the pain was getting far too much to handle," she said in an article in Out.
Image: DVSROSS – Dragcon-25 (Wikipedia) CC BY 2.0
4 Halsey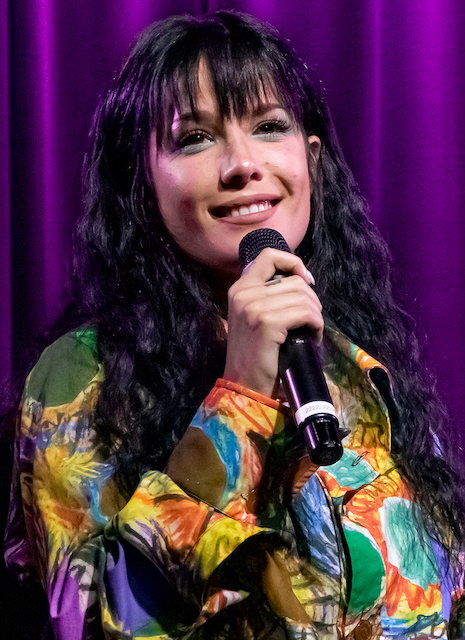 Halsey is an American singer and songwriter. Born on September 29, 1994, in Edison, New Jersey, Halsey began her music career by self-releasing music on social media platforms, which led to her signing with Astralwerks in 2014. Halsey gained mainstream success with her debut studio album "Badlands" in 2015, which included hit singles such as "Gasoline" and "Colors." She has since released several more successful albums. In addition to her music career, Halsey is also known for her advocacy work, particularly around issues related to mental health and sexual assault. She has also been open about her own experiences with bipolar disorder, endometriosis, and miscarriage. "I was hospitalized for anaphylaxis a few times and had some other stuff going on. Basically, after seeing like 100,000 doctors, I got diagnosed with Ehlers-Danlos syndrome, Sjogren's syndrome, Mast Cell Activation Syndrome (MCAS), POTS (postural orthostatic tachycardia syndrome)," they said on Instagram in May 2022.
Image: Justin Higuchi from Los Angeles, CA, USA – Halsey @ Grammy Museum 09/23/2019, CC BY 2.0, Wikipedia
5 Cherylee Houston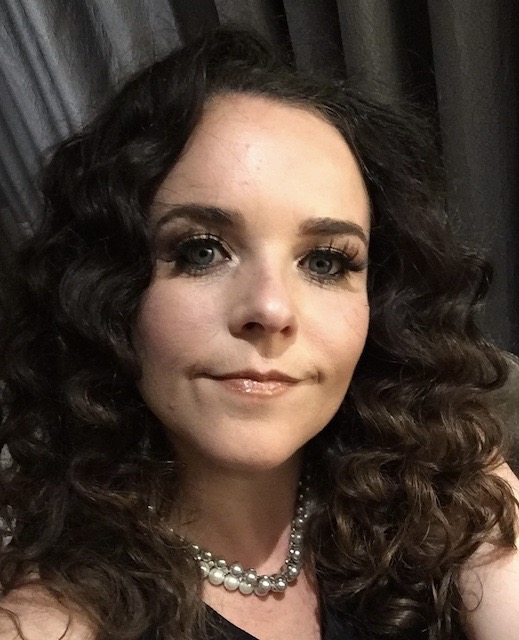 Cherylee Houston is a British actress born on April 29, 1975, in Morecambe, Lancashire, England. Houston is best known for her role as Izzy Armstrong in the long-running soap opera "Coronation Street" and as Maz, a character in Houston's BBC Radio 4 comedy series "Tinsel Girl". Houston is a wheelchair user and has always been outspoken about her diagnosis of Ehlers-Danlos syndrome (EDS). She quickly became a spokesperson for raising awareness of the condition. Since her diagnosis, Houston has continued to act in "Coronation Street" and other TV shows and incorporates her experience with EDS into her shows! She has also become an advocate for disability rights and inclusion in the arts. "In my early teens, I was told I had a growing disability, then arthritis and MS, and then they decided I was making it up. For ten years, they said it was a mental health issue. I got to the point where I stopped speaking about being in pain, even though I was in severe pain. This part was tricky and impacted my identity quite a lot because I'd struggle, but I couldn't tell people how much I was struggling," Houston says in an interview with Sturm for ABILITY Magazine.
Image by Cherylee Houston (https://abilitymagazine.com/cherylee-houston-writers-and-performers-with-disabilities-eds/)
6 Sia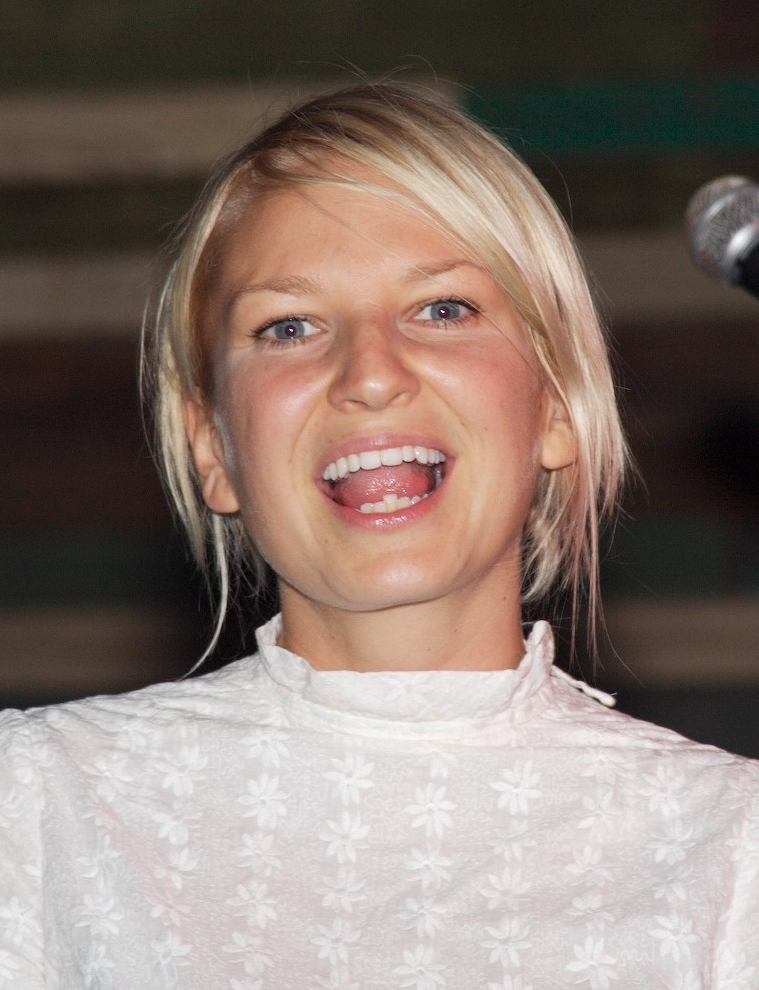 Sia, who was born on December 18, 1975, in Adelaide, South Australia, is an singer-songwriter best known for her hits like "Chandelier" and "Elastic Heart." She began her music career in the 1990s as a member of the band Crisp, but gained mainstream success as a solo artist with her 2014 album "1000 Forms of Fear," which featured the hit single "Chandelier." She has since released several more albums. In addition to her music career, Sia is also known for her distinctive visual style and often wears oversized wigs that cover her face in public appearances and performances. She has written songs for popular artists such as Rihanna and also (co-)directed several music videos for herself and other artists, including Maddie Ziegler's iconic performance in the "Chandelier" video. On October 4, 2019, Sia shared she lives with Ehlers-Danlos syndrome. On Twitter, she wrote: "Hey, I'm suffering with chronic pain, a neurological disease, Ehlers-Danlos and I just wanted to say to those of you suffering from pain, whether physical or emotional, I love you keep going. Life is f*cking hard. Pain is demoralizing, and you're not alone."
Image: Charlie Llewellin, CC BY-SA 2.0 via Wikimedia Commons
Just because a public person has EDS does not automatically make them a good spokesperson for the whole community. While we all agree that public attention is needed, we also realize there are some controversies around some of the people in this list. For instance, we moved Sia to he back of the list since her film "Music" has been widely criticized by the autistic community to misrepresent people with autism. Many people with EDS also have autism and therefore, we felt it was important to mention this. We think it's crucial to be aware of  all a person stands for. So when choosing your favorite public spokesperson with EDS, get well informed, make up your own mind and decide for yourself  who represents you the best. We hope over the years and with improved awareness, we'll see many more stars come out with EDS and publicly speak about our struggles. 
This article was first published here: https://www.chronicpainpartners.com/7-popular-people-with-ehlers-danlos-syndrome/
https://usercontent.one/wp/www.karina-sturm.com/wp-content/uploads/2023/05/Billie_Eilish_2019_©-Glenn-Francis-www.PacificProDigital.com-.jpg
1080
751
karinabutterfly
https://usercontent.one/wp/www.karina-sturm.com/wp-content/uploads/2019/02/ks-logo.001-300x225.jpeg
karinabutterfly
2023-05-13 13:57:12
2023-05-14 10:05:50
6 Popular People With Ehlers-Danlos Syndrome