Raoul Mazhar (Chefredakteur Ärzte Woche)
Raoul Mazhar
"Wenn ich Geschichten brauche, die Patienten nicht als 'Betroffene' oder 'Leidende' zeigen, sondern als Menschen, die ihrer Krankheit mit Mut, Stärke und Hoffnung begegnen, rufe ich Karina an und halte die vordersten Seiten frei."
Bild: Raoul Mazhar, Chefredakteur Ärzte Woche
Raoul Mazhar
Erin Migdol (Editor bei The Mighty)
I'm the chronic illness editor at The Mighty, and I had the pleasure of working with Karina Sturm for five weeks while she fulfilled her work placement requirement for her master's degree in journalism at Edinburgh Napier University. I'd like to share in more detail the impact she had while working at The Mighty, and express my support for any editorial position she seeks in the future.
From her first day on the job, Karina jumped straight in to the tasks The Mighty's editorial team does every day. She edited blogs submitted by contributors, taking care to follow AP style and write engaging headlines for SEO and social media. She assisted The Mighty's video producer on a shoot, which required her to physically paint video subjects as they discussed their chronic pain. She took over the Ehlers-Danlos syndrome weekly newsletter for the entire duration she was at The Mighty — she selected stories to include, wrote a beautiful letter of encouragement for each newsletter, and formatted each newsletter in The Mighty's content management system.
Karina also participated in the chronic illness section's weekly brainstorming meetings and wrote her own original stories; for example, a piece about jobs people with EDS enjoy, an EDS gift guide, and a roundup of Mighty readers' creative ideas for decorating mobility devices. She was able to put her own experience with EDS and chronic illness into her work, making our EDS content more personal and helpful to our readers.
Karina quickly learned The Mighty's content management system and editorial processes and was easy to communicate with even during her four weeks of working remotely. She was eager to help wherever she was needed, and did every task assigned to her with a positive attitude and in a timely manner. She also impressively volunteered to work two weeks beyond the three-week requirement. By the end of her time at The Mighty, it felt like she was a full-fledged Mighty team member.
I thoroughly enjoyed working with her, and believe she would be a great addition to an editorial team. I know she will accomplish great things in graduate school and beyond.
Sincerely,
Erin Migdol
Chronic Illness Editor at The Mighty
Erin Migdol
https://themighty.com
Belo Cipriani (Journalist & Advokat)
From August 2, 2018 through September 21, 2018, Karina Sturm worked for Oleb Books as an intern. She completed all projects on time and played the lead role in creating three short films based on Oleb Books' debut title.
Sturm was instrumental in developing accessible versions of each film, which meant writing the closed captioning scripts and working with voice over talent to record the descriptive audio for the blind. Her work is of the highest caliber, and the videos she created will be publicly shown at Metropolitan State University on October 2, 2018.
Sturm also helped to recruit and hire an animator, which proved to be a great move, as the animator created an animated logo that Oleb Books will continue to use for other projects.
Sturm is hard working and very detailed oriented. She will be an asset to any organization she works with in the future.
Sincerely,
Belo Cipriani Director, Oleb Books
Belo Cipriani
http://olebbooks.com
Regina Tödter (Leading Medicine Guide)

Leading Medicine Guide
Auf unserer Suche nach Erfahrungsberichten von Betroffenen, die nicht (nur) über ihr Leid berichten, sondern vielmehr trösten, Mut schenken und in einem gewissen Umfang aufklären, sind wir auf Karina gestoßen, die uns sofort mit ihrer persönlichen Geschichte gepackt hat. Wir schätzen besonders Karinas Offenheit und Vielseitigkeit, was sie besonders authentisch macht. Karina ist eine echte Stütze für viele Betroffene. Wir freuen uns, dass sie auf diese Weise ein Teil unseres medizinischen Expertenportals Leading Medicine Guide ist.
https://www.leading-medicine-guide.de
Uwe Strauch (Museumsmagazin)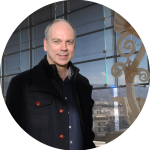 Dear Karina,
today I want to say thank you for your fresh and lovely articles you wrote for our MAGAZIN MUSEUM.DE.
Your methodology is unprejudiced and your journalistic curiosity seems to be rooted in your work as a former scientist.
So we had some very nice articles written by Karina about museums in San Francisco: the Exploratorium, the de Young museum and the Legion of Honor (cover story).
None of her stories are routine, but each text is an invitation to the reader for his own exploratory expedition.
I am already glad about the next articles from Karina in our magazine.
With best regards from Xanten, Germany
Uwe Strauch
Founder "the global museum project"
Uwe Strauch
https://www.museum.de
Svenja Behrens (Redakteurin)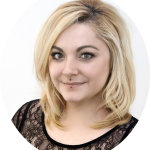 Karina contacted me in March about an article she had written. A very emotional piece about the personal thoughts of an eight year old buy suffering from a rare disease. Shortly after receiving it, I responded to Karina's e-mail since we needed exactly an article like this.
Karina found the balance between creating emotions without causing pity. She knows exactly how to portray people with disabilities, which is why her article has been viewed and liked many times.
After reading her article, I was curious about the person Karina was. Soon, I found her website and read about her own fate. Suddenly, it became obvious why she can relate to Marlon's feelings and express his thoughts like they were her own. This is an advantage few people have. Her passion, empathy and medical background are giving Karina access to fates not many journalists would see.
I have experienced Karina as nothing but professional, whether it is her writing, her communication with us as her customer, her research or her web presentation. She is very well organized and structured, and uses every criticism to improve her writing. It was a great pleasure working with her.
Svenja Behrens
https://muettermagazin.com
Matt Rowan (Redakteur und Autor)
I've gotten to know Karina well these past few years and, moreover, gotten to know her writing. She has a careful eye for detail while never failing to capture the emotional marrow of her subject. This is particularly true in her writing on Ehlers-Danlos syndrome, a disease she has been battling for many years. Many of these pieces can be viewed at The Mighty. I recommend checking out her writing there, which will give you a clear sense of her already notable skill.
More than that, though, Karina is a thoughtful and caring individual and has ceaseless energy for whatever project she devotes herself to.
Matt Rowan
https://untowardmag.com
Bild: Pixabay