Wollt ihr mich kennenlernen? Dann schaut dieses kurze Video:
Oder doch etwas länger? Hier gibt es mehr über mich.
Uwe Strauch (Museumsmagazin)
Dear Karina,
today I want to say thank you for your fresh and lovely articles you wrote for our MAGAZIN MUSEUM.DE.
Your methodology is unprejudiced and your journalistic curiosity seems to be rooted in your work as a former scientist.
So we had some very nice articles written by Karina about museums in San Francisco: the Exploratorium, the de Young museum and the Legion of Honor (cover story).
None of her stories are routine, but each text is an invitation to the reader for his own exploratory expedition.
I am already glad about the next articles from Karina in our magazine.
With best regards from Xanten, Germany
Uwe Strauch
Founder " the global museum project"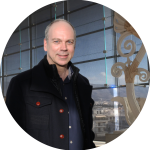 Uwe Strauch
https://www.museum.de
Matt Rowan (Redakteur und Autor)
"I've gotten to know Karina well these past few years and, moreover, gotten to know her writing. She has a careful eye for detail while never failing to capture the emotional marrow of her subject. This is particularly true in her writing on Ehlers-Danlos syndrome, a disease she has been battling for many years. Many of these pieces can be viewed at The Mighty. I recommend checking out her writing there, which will give you a clear sense of her already notable skill.
More than that, though, Karina is a thoughtful and caring individual and has ceaseless energy for whatever project she devotes herself to."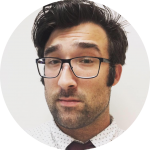 Matt Rowan
https://untowardmag.com
Svenja Behrens (Redakteurin)
"Karina contacted me in March about an article she had written. A very emotional piece about the personal thoughts of an eight year old buy suffering from a rare disease. Shortly after receiving it, I responded to Karina's e-mail since we needed exactly an article like this.
Karina found the balance between creating emotions without causing pity. She knows exactly how to portray people with disabilities, which is why her article has been viewed and liked many times.
After reading her article, I was curious about the person Karina was. Soon, I found her website and read about her own fate. Suddenly, it became obvious why she can relate to Marlon's feelings and express his thoughts like they were her own. This is an advantage few people have. Her passion, empathy and medical background are giving Karina access to fates not many journalists would see.
I have experienced Karina as nothing but professional, whether it is her writing, her communication with us as her customer, her research or her web presentation. She is very well organized and structured, and uses every criticism to improve her writing. It was a great pleasure working with her."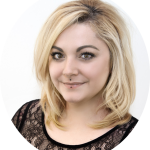 Svenja Behrens
https://muettermagazin.com